2023

---
The World of Haiku
UI/UX
Prototyping
Game Design
The World of Haiku is an award-winning gamified cyberpunk experience that teaches real-world cybersecurity skills and tools as you advance through the game missions.

As a part of the Haiku Inc. team, I've had the opportunity to create numerous features within their product World of Haiku. Below are a select few:

---
1. Haiku Forge Tool

The Haiku Forge tool empowers players to construct and customize game-based training scenarios, combining both soft skills (e.g., question-based) and hands-on keyboard skills.

As one of the two main UX Designers for this feature, we worked closely with developers to actualize the complex tool to be digestable for players.

After gathering insights from the user testings in its premature stages, I designed an efficient tabbing system highlighting each action and feature, simplifying and categorizing the tool.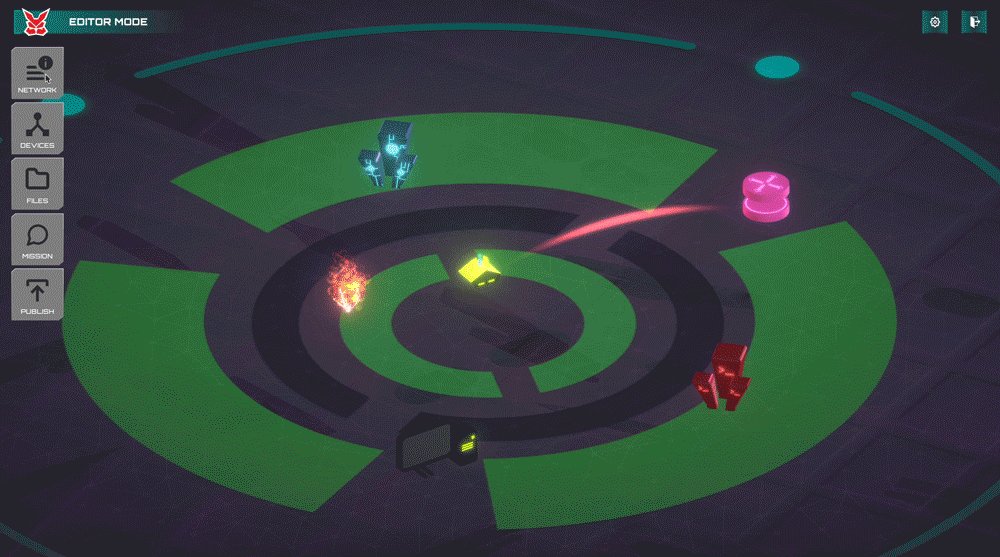 ---
2. Network Map

The Network Map is the World of Haiku's interactive map guiding players chronologically through the different missions of the game.

Prior to the current Network Map design, user testing suggested players were unsure how to progress through the game and were overall unable to understand the functioning of the map.

I redesigned the map using HUD designs and animations that visually directs the player from one mission to the next. Additionally, I included a component that allows users to quickly view which missions have been completed and or yet to be started.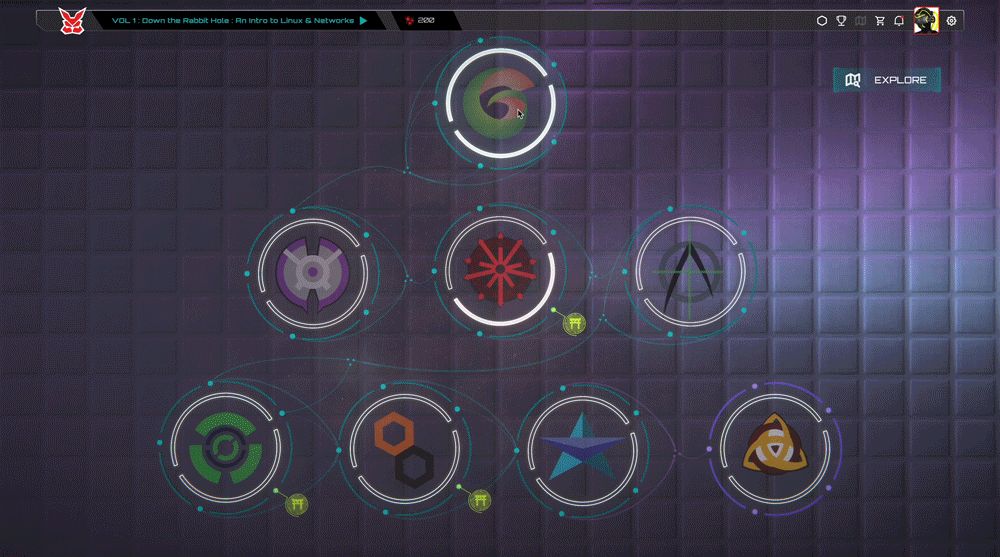 ---
3. Nitro Messenger

The Nitro Messenger is a tool in the World of Haiku that teaches players cybersecurity skills using the game's characters as their mentors.

After the game's release, user surveys found that players felt the original design of the Nitro Messenger tool took up too much screen space and was too troublesome to keep opening and closing from the toolbar.

As a solution, I streamlined the process of receiving messages to be in a fixed position on the bottom of the screen with different viewing options for the player to choose from.
---
4. Streaks System and Achievements

To encourage players to return to the game, I integrated and designed a streaks system as well as achievement sharing pop-ups, working closely with the marketing team.
Read
Fast Company's article︎︎︎
to learn more about World of Haiku and why it was chosen as a winner of the 2023 Innovation by Design Awards.
I also have a character named after me based off the letters in my first name:
Inky Alt