2023

---
BFA Communication Design Thesis Showcase
Art Direction
Research
Branding
Event Production
With limited resources, tight deadlines, and a unique challenge to design an event across 3 buildings, we transformed the locations where we convened each week to develop these projects: our classrooms.
The Showcase, organized to present the distinctive work created by over 150 of our peers, was an initiative led by Shaina Suri,
Kaitlyn Zhang
, and
Dhriti Goyal
. In bringing this idea to its successful realization, we were able to create a space to acknowledge, connect, and celebrate our collective journey, redefining the boundaries of our versatile discipline of design.
To display 150+ individual projects varying across themes and medium, we needed to create a visual identity to unify everybody's work. By analysing the overarching realms of interest being pursued by ourselves and our peers, we noticed a desire to portray a level of tactility and interaction that accompanied individual storytelling.

To honor this, we looked to the most accessible and familiar way of representing our identities ︎︎︎ through our handwriting.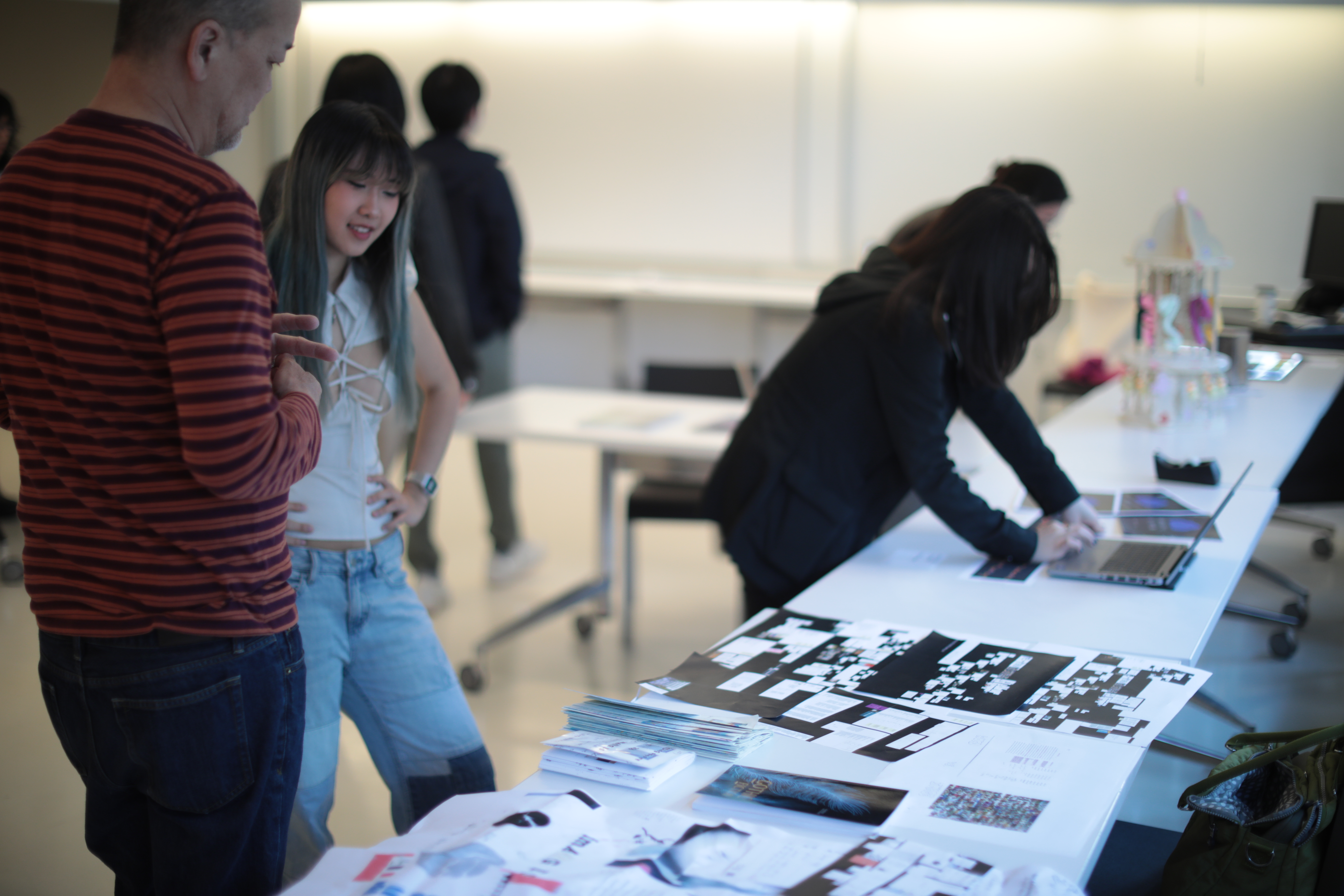 With a focus on the handmade and handwritten, we wanted to highlight the first-hand experience of developing this body of work. Whilst creating a reminder that our discipline is not just about digital software and machine-related tasks; instead there is a high degree of personalization and labor involved.


Special thanks to our teams for their exceptional support.
Leads:

Kaitlyn Zhang
Shaina Suri
Dhriti Goyal


Page written by
Shaina Suri︎︎︎
Event Photography by Val Yang & Chris Panicker